Stanwix, Carlisle
The Brief
To design, build and finance a1400m2 primary care centre that provides:
New home for a 4 GP practice serving over 7000 patients
Community Services supplied by Cumbria Partnership NHS Foundation Trust
An integrated Pharmacy
Substantial Parking
Breeam Excellent Building
The Issues
A highly challenging land transaction on a former school site involving Carlisle County Council and Cumbria CCG
Delivering a Breeam Excellent building within a tight financial envelope
Managing a late tenant withdrawal without any reduction of clinical space.
Our Partners
Architects: QAD
Project Managers: Spring & Co Building
Contractor: F Parkinsons
Construction Structural Engineers: Ward Cole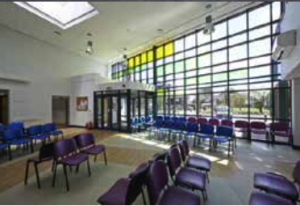 Brief overview of the project
This £2.Bm project was delivered over a period of 10 months and takes Stanwix Medical Practice out of terrace house environment and into a bright, airy, colourful setting with room for expansion and flexibility to increase their service provision.
They share the building with Cumbria Partnership Foundation Trust who provide a range of community services including Physiotherapy, Mental Health and Community Nursing services.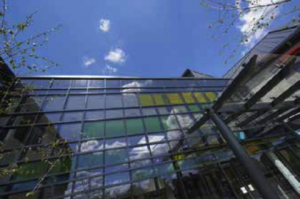 "OneMedical Property demonstrated unflinching commitment and professionalism in bringing this scheme to fruition and overcame numerous hurdles along the way with good grace and positivity. Throughout the project they communicated with us and we always felt part of the team which has resulted in us getting the centre that we wanted and needed."